What amenities do you have?
Pool, jacuzzi, sauna, free wi-fi and continental breakfast each morning. All of our motel rooms have a fridge, coffee pot and microwave oven.
What are the check-in times and check-out times?
3 pm check-in and 11:30 am check out.
Are early check-ins possible and can we arrange for a late checkout?
These are considered requests and are granted only if available to do so.
We need a crib and/or a rollaway. Can we reserve them?
Yes, cribs and rollaways are available at an additional cost. Limited amount so on a first come first serve basis.
Do you take pets?
Yes we do. There is an additional charge per night, per pet.
Do you have a two night minimum?
Yes, from February to early November, weekends only
Do you require a deposit?
Yes. First night's room and tax is required to secure a reservation.
What is your cancellation policy?
72 hours prior to arrival for a full deposit refund.
We made a reservation through a 3rd Party booking engine, can you just cancel and refund my deposit?
Once we have received notification from the 3rd party booking engine we will process your refund on the same day.
Do you offer shuttle service to and from wineries and/or major airports?
This service is not available for our guests at this time.
Reservation & Cancellations
Additional Charges: Roll-a-Way/Cribs/Pet
Advance reservations are advised. 72-hour cancellation is required for deposit refund. 2-night minimum stay for weekend reservations during the peak season.
Rates are subject to change according to availability and do not include a 14% room tax.
Please note that every room has its own private bathroom, including the suites listed above.
For the comfort and convenience of our guests, we have a heated pool, Jacuzzi, and sauna.
In the event you need to cancel your reservation we will gladly refund the deposit paid in full provided we have at least 72 hours advance notice; however, should the reservation be canceled within the 72-hour window, the deposit becomes forfeit.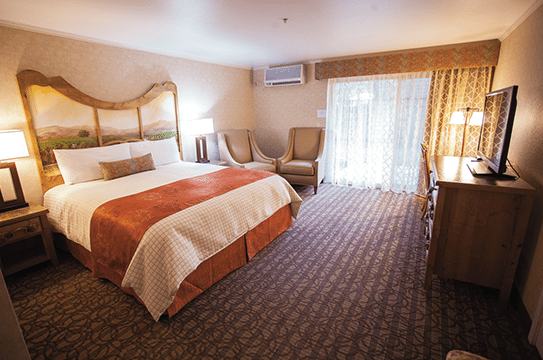 Warren Resort Hotel Properties