Harvest season is upon us!
This week, we're taking a look at one of the most renowned wineries in St. Helena and all of Napa Valley.

Last year, winemakers' great (grape!) harvest occurred in the final weeks of September. Pride Mountain posted this exciting video of their 2016 production.
This winery specializes in big, bold, complex reds.
If you can't get your hands on the bottle you want in stores, head over to their tasting room. According to their website: "Tastings are available, by appointment, for groups of one to six adult guests throughout the day from 10:30 AM to 3:45 PM." For $30 per person, this is a very affordable and fun chance to get a taste of Napa wine culture. There are higher-end and larger-group options available, as well.
While we are partial to their syrah, many local wine-lovers go for their "select" varieties of cabernet sauvignon and merlot. Here's an other peek into that process — this time on the bottling side.
As an "estate," Pride Mountain Vineyards prepares their releases entirely within their property. From the grapes to the bottling: they handle it all, not sourcing from elsewhere.
We love a good tasting. Follow up the afternoon with some dinner, a festival, a nightcap and some fries… or any of the other exciting opportunities around Napa Valley this fall.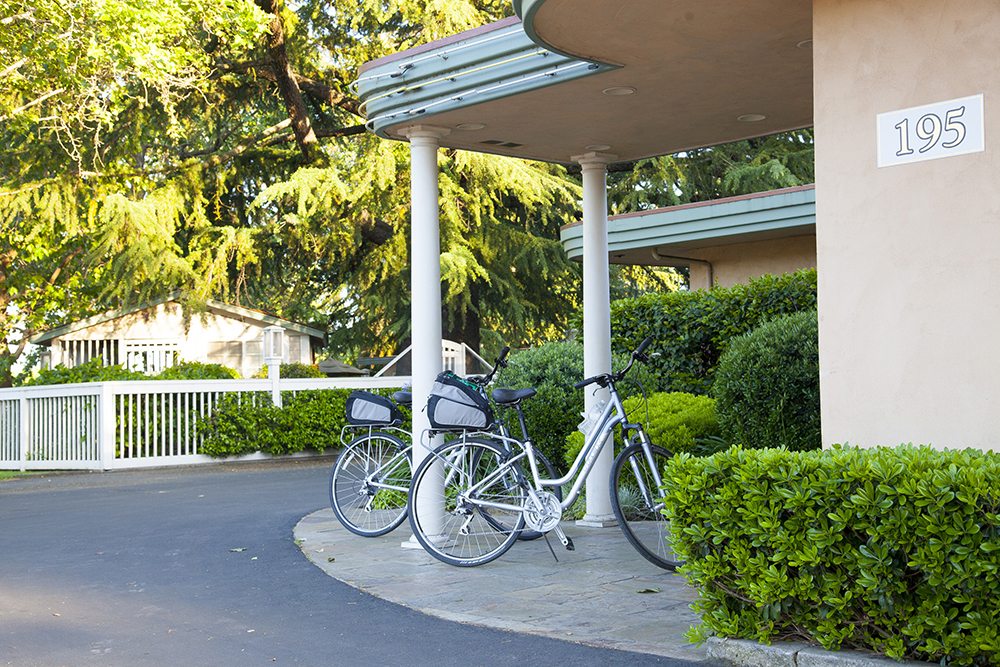 Let us know what you're up to. Whether it's a trip to a winery or just a cruise around town (on one of our free bikes!), we're happy to suggest any number of things to do. We'll be here.