What's this? Your winery doesn't produce muscato? Tempranillo? Pinot blanc? Petit verdot?! We have the scoop on wine varietals of Napa, so you'll never have to leave with that bitter aftertaste of disappointment.
And if you're new to wine, fret not! We'll carry on this Wine 101 with El Bonita until the last drop. (Or until we've covered all that seems we can about Napa Valley wine culture and history.)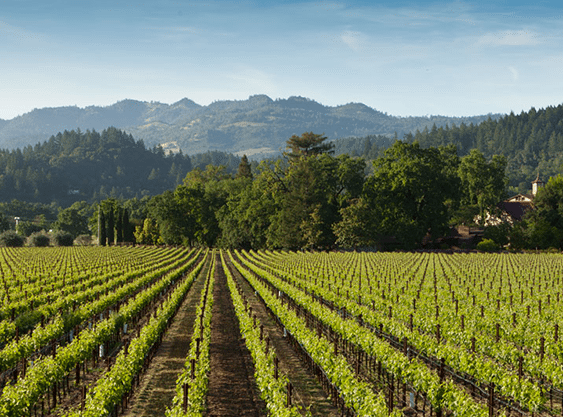 What are varietals — and why do they matter?
You're probably familiar with "varietals" even if you're unfamiliar with the term. A varietal is any wine made primarily from one particular type of grape. A "blend" is your two- or three-dollar bottle, your Italian "table wine," anything easily imbibed and inexpensive. A blend is made from several types of grapes and the main concerns are its versatility — it can go with many foods or be consumed alone — and price. Blends are nearly always red wines. A varietal, on the other hand, should be much more complex.
Just what does "complex" mean in the world of wine? It's complicated. It's a loaded word in many circles, wine included. Unless you're already a connoisseur who knows their stuff, don't worry about that for now. We'll get to that soon enough!
Napa has its fair share of reds, whites, and outliers.
Production and results vary from year to year, but you can almost definitely count on some of the old reliables. For reds: cabernet franc, cabernet sauvignon, merlot, pinot noir, sangiovese, syrah, and zinfandel can be found at most estates and wineries. For whites: chardonnay, pinot grigio, riesling, sauvignon blanc, and viognier are the most common. Most will pour you a rosé, too. Sparkling, port, and fortified wines are specialty beverages and should be reserved for a planned, special trip.
Which vineyards and brands should I put on my list?
While we're partial to the St. Helena winemakers — and our city definitively has the most of them — there are some we'd consider "essential." If you can, make the trip to Beringer, V. Sattui, Charles Krug, and Merryvale. These are the legends, and they tend to produce the widest ranges of varietals.
Visit Napa Valley provides a searchable directory of every winemaker in our region. Napa Valley Vintners has a guide to the flavors of these "varieties," too.